The Resolume team dropped some exciting news earlier this week, Resolume 6 is currently in beta and it's available to download now. There's a lot of new improvements but today I'm going to focus on 6 new features that I think are really sweet for Resolume VJs.
New Features In Resolume 6 Beta
1. 64-Bit + Rewritten Rendering Engine
Previous versions of Avenue and Arena were 32-bit applications. What did this mean for you and your system? Well if you had more than 4GB ram, you weren't getting the full benefit. This is because 32-bit applications are only capable of utilizing 4GB ram, so even if you had 8GB or 16GB, Resolume wouldn't be able to take advantage of that memory.
Resolume 6 is now a 64-bit application which means it has access to the full amount of memory on your system. The memory limit of 64-bit applications is 16 Exabytes, so it will be a long time before you ever hit that limit. Resolume is also multi-threaded so it's using all your CPU cores as well.
And although it's not listed on the site, the launch email for Resolume 6 said that the video rendering engine had been rewritten.
TL;DR, faster performance in Resolume and the ability to play more HD/4K layers.
2. Interface Improvements – Colors and Flexible Layout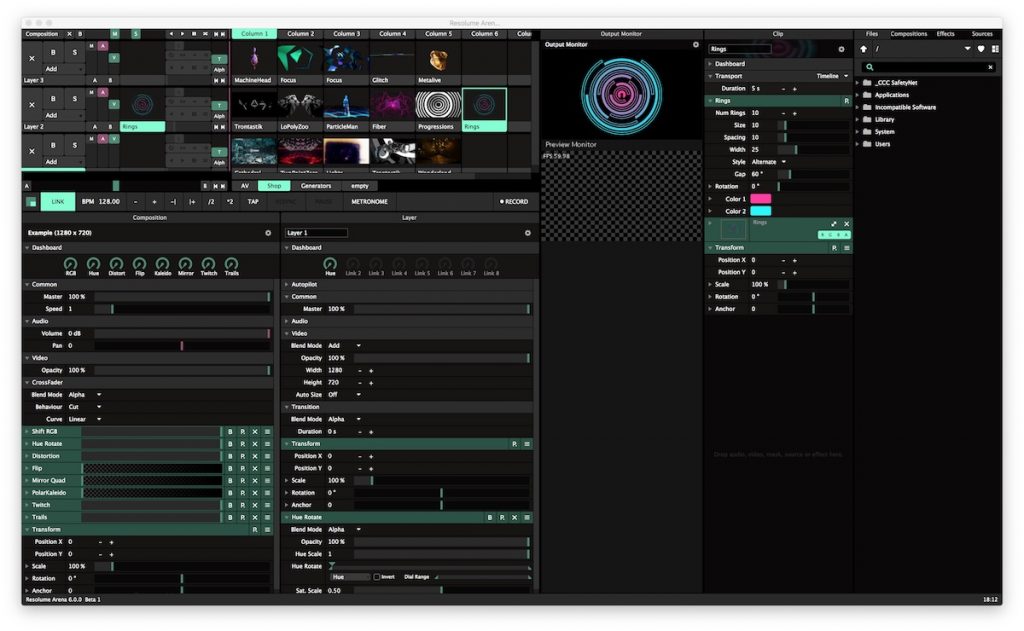 Resolume has made several improvements to the overall interface. It's now possible to rearrange the panels in Resolume to suit your workflow. Want your file browser and effects panel to be full height? You can do that. Want to give the Layer section it's own panel? Done.
Another improvement is the ability to assign colors to clips, decks, and layers. This makes it easier to organize and find specific content. The one downside is that you're limited to 5 colors, hopefully more will be added in later updates.
On the subject of color, Resolume has added a visual RGB color picker. No more aimlessly moving a slider until you find the color you want. They've also added a "Palette" tab wherever you have the color slider. This lets you create your own custom color palette for easy access, great for matching the colors for a particular event.
3. Animate Envelope – Sweet Curves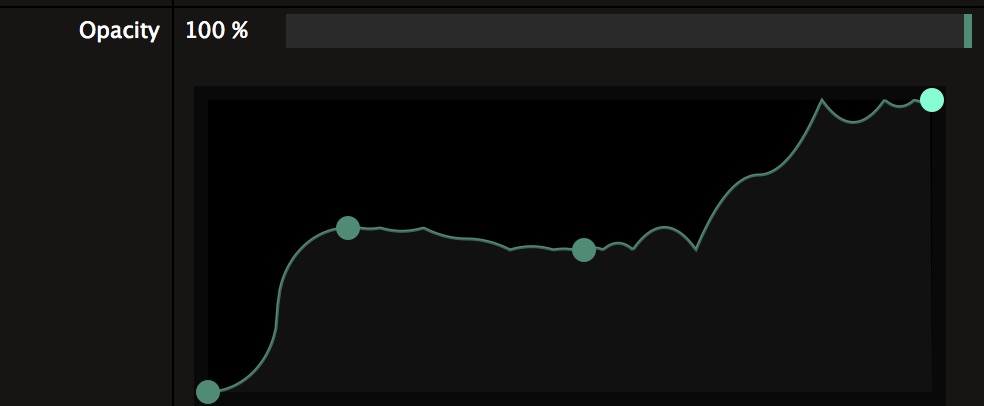 Resolume 4 + 5 had some very basic envelope controls in the form of the ease in/out sliders.
Other than that the amount of control you had over animations was limited.
Resolume 6 changes all of this with the "Envelope Panel". The Envelope panel lets you adjust animation points along an X-Y graph. This is similar to the way that keyframes would work in a motion graphics program like After Effects or Motion 5.
It's possible to add new points along the envelope and adjust the path between the 2 points. Right clicking a point on the animation path will reveal a menu with several animation curve presets. This makes it alot easier to add natural animation to effects and parameters inside Resolume.
4. New Effects + Sources
Resolume 6 has added a few amazing new effects and generators, which makes it even easier to create generative content directly inside Resolume. There's 2 that are really worth geeking out over: Shaper, and Rings
Shaper Effect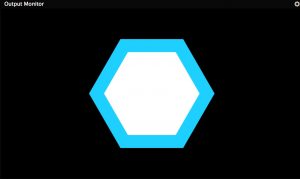 While it was possible to create shapes in previous versions of Resolume it usually involved hacking together some effects until you got the shape you wanted.
The new Shaper effects lets you quickly create a simple shape: ring, rectangle, hexagon, circle, triangle or cross.
It gives you control over the position and rotation of the shape and lets you adjust the outline of the shape as well.
Rings Source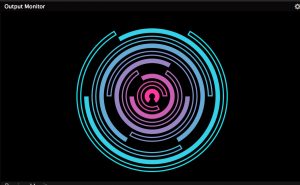 Rings makes it really easy to create a concentric circle of rings. It's really fun to play with and the settings let you quickly create something cool. This will be a new favorite for creating generative effects.
5. Effect + Preset Previews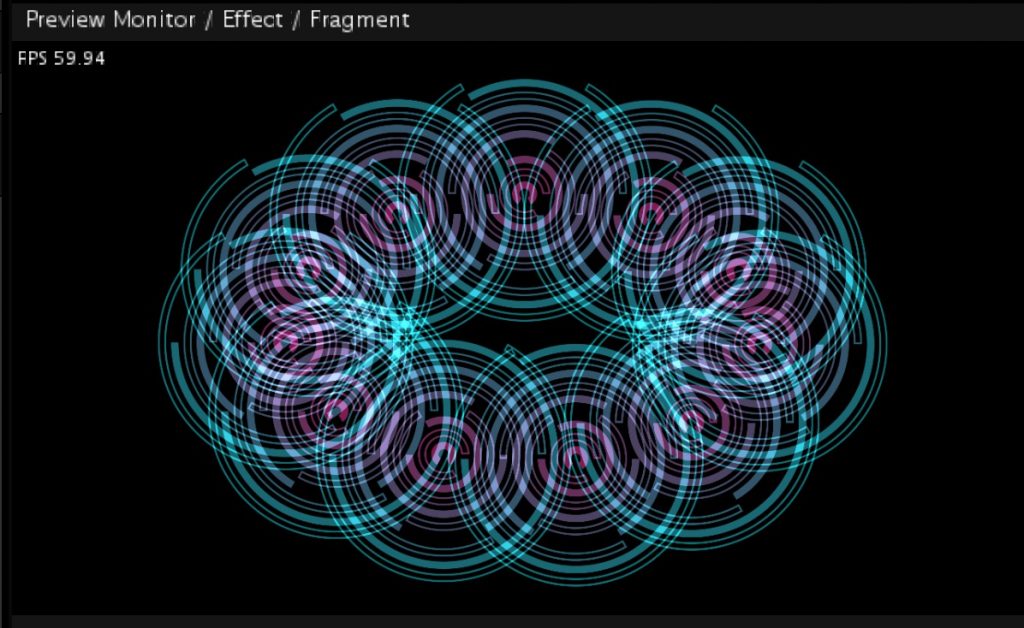 Resolume has a number of built in effects and presets. In prior versions the only way to preview what these effects looked like was to add them to an existing clip or layer. It wasn't possbile to preview the effect until it was live.
Now it's possible to preview effects and presets using the preview window in Resolume. All you have to do is go to your Effects tab, double click the effect or preset you'd like to see, and it will temporarily display a preview in the preview window.
Even better you can also change the effect settings in preview. So you're not limited to the look of the effect default or preset.
6. Ableton Link – Easy Sync for DJs + VJs

Syncing up visuals with audio is super important. It adds a lot of impact to a performance. If you're working with another DJ getting your gear/software to sync nicely hasn't always been the easiest.
There's midi sync which works but it's not the most reliable. The midi clock has a tendency to drift and if there are any tempo changes the midi clock becomes really unstable as it tries to get back in sync.
Ableton Link is an open source tool designed by the Ableton team to help solve this problem for performers. Link works both wired or wirelessly and will automatically sync to any program that's running Ableton Link (Ableton, Serato, Traktor and more). What's better is that the connection is really tight, if you change the tempo/BPM in one program the other will immediately follow.
This technology is now in Resolume 6.
So Many New Features
This is just scratching the surface of the new features that have been added to Resolume 6. The team said that this is the biggest update that they've ever released. I highly recommend heading to Resolume and downloading a demo today. Resolume is also running a special where you can buy now and you get Arena 5 + 6 for the price of one, so if you've been thinking about picking up a copy of Resolume now is the time =).
What are your favourite new features, share them in the comments below!